Cart2Cart migration service
Automated Shopping Cart Migration
Extensions Specifications




Languages included
Description
Cart2Cart is a straightforward migration tool, designed to help merchants move store data to a VirtueMart, without getting involved into technical details.
Being on the market for over 6 years, Cart2Cart has performed over 11 000 successful migrations within 60+ progressive shopping carts. Currently, we provide transfers of such entities to VirtueMart stores:
Products, product images, variants, attributes, extra fields
Categories, category images
Customers, their shipping and billing addresses
Customer groups
Orders, order statuses and order products
Currencies
Manufacturers
Coupon codes
Other additional data
So, if your intention is to migrate to VirtueMart easily, promptly, and without data mixing or duplications - Cart2Cart migration tool is your best choice.
Your Cart2Cart benefits
No technical expertise needed
Safe and bugless transfer
Flexible pricing system
Free of cost demo migration
65+ supported
Reliable Amazon Server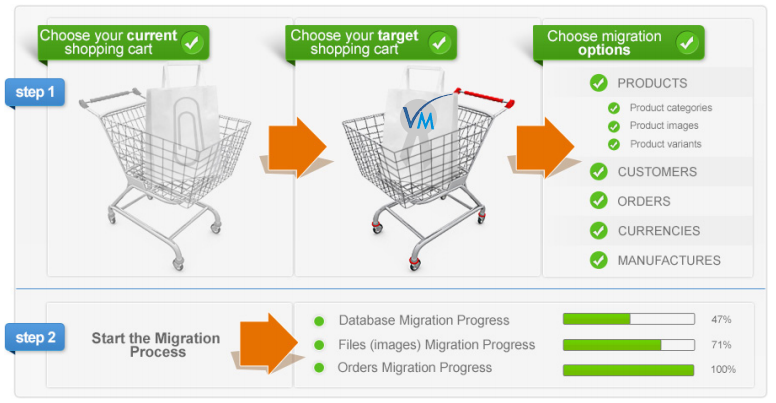 Unique advantages
Migration procedure is completely automated. Thus, no technical skills are needed on your side.
Qualified Support Team, always ready to guide you through the entire migration procedure.
Free of cost Demo Migration - an utterly helpful procedure that permits you to transfer up to 10 entities and takes no longer than 30 minutes.
Extended services. To enhance your migration benefits even more, Cart2Cart offers a range of additional options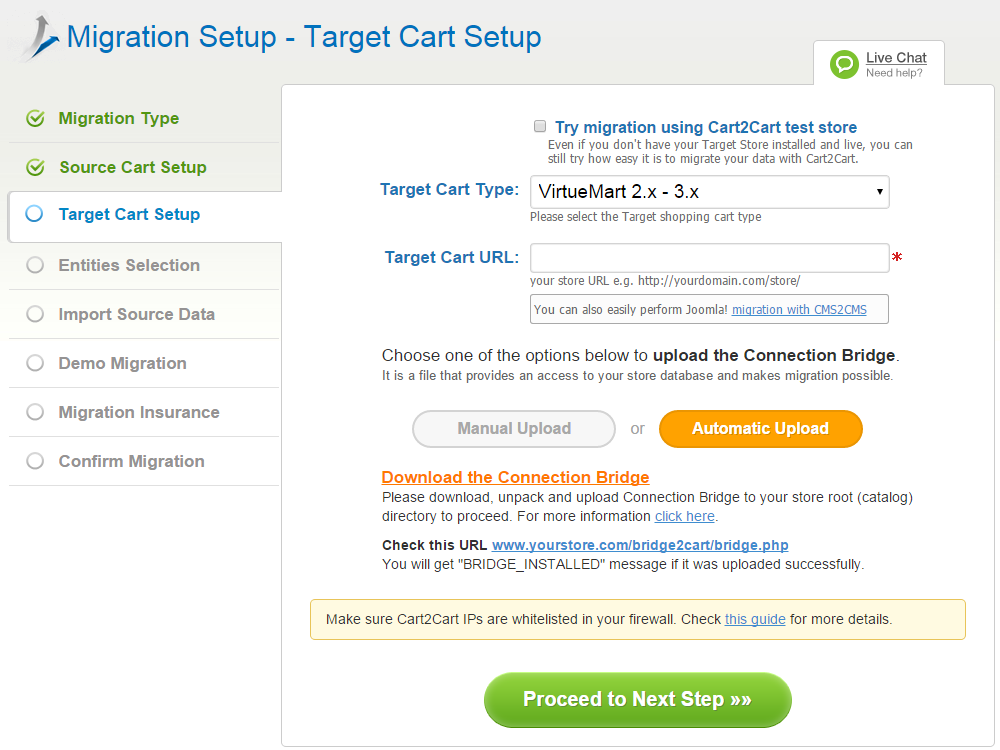 Reviews
There are yet no reviews for this product.