Package Size
This plugin calculates the quantity by given size
Extensions Specifications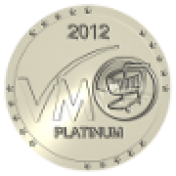 90px_platinum_2012.png
Description
Allow your shoppers to insert the size they want and automatically set the product quantity. Creates easy to setup customfield to manage and set: minimum and maximum values, amount of decimals, unit display, and define the product package size. The plugin automatically calculates the number of required packages and directly sets the according product quantity for your shopper.
Now, the shopper does not need to take care of package sizes.
Use case
Calculates amount of package units, flooring packs, wallpaper, screw packs, electronic component packs
Set required size or amount of product - get amount of packs
Config options
Define the package size
Set minimum and maximum input values
Scale precision - define number of decimals
Set unit display for input field
Adjust delay to check input
Features
Dynamic product quantity update
Change language easily
Prepare defaults in custom field proto
Simple to override view
Reviews
There are yet no reviews for this product.