Quantity related price calculation
Create scalable product quantity based discounts
Extensions Specifications

license Type:
Proprietary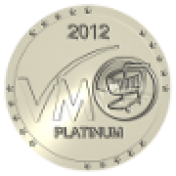 90px_platinum_2012.png
Description
The quantity plugin enables you to configure pricing, and quality differentials per product / category, based on almost any parameter you might require, examples being, percentages, fixed amounts or volume of order. With the version plgvm_istraxx_quantity_vm2.0.20_1.0 and vm2.0.20 or higher you can combine quantities of different products within a category. You can also combine different variants of one product. Example: If you want to sell single products for $10 each but want to sell 100 of the same items / product, for $8.00 each, this can easily be achieved using the iStraxx quantity plugin, you can also adjust prices by percentage per volume and many more possible calculations. The plugin integrates seamlessly into the calculation edit view, and is easy to set up and use.

Use case
Offer product based discounts within calculation rules
Show product quantity or value discount
Discount on cart product quantity or value

Config options

Discount range table
Multiple quantity steps for adjustable discount rates
Combine variants, or childs
Consider categories and manufacturer restriction
Show product based discount prices as table on the product detail page
This plugin helps you to easily benefit and enhance the strong calculation rules of VirtueMart, combined with these new options and possible different calculation dependencies, already provided with VirtueMart 2 and 3, you are able to easily set up and increase sales by volume. Easy to set up within VirtueMart calculation rules.
Reviews
Thursday, 24 April 2014
Does it work on Joomla 1.5 + Virtuemart 1.1?
I need to purchase this product but i want to kwon first
Monday, 18 March 2013
Ich will forum gehen, welche Link haben Sie gegeben haben,aber Ihr Link geht wieder produkt seite. Diese plugin datebank probleme. wer löst das? gestern habe da gescrieben, aber bis jetzt niemand reagiert.35 euro bezahlt abe sitze ich am computer lösung finden.

[Bitte öffnen Sie ein Support-Ticket, wir helfen Ihnen gern]
kismir