VirtueMart Membership
Get access to the ecommerce suite and value added. Support the VirtueMart project with a sustaining membership and ensure the safety of your shops by a security maintenance membership. Get a discount of 20% on any iStraxx virtuemart software (excepts support) and relicensing of the membership for 15 months.
Extensions Specifications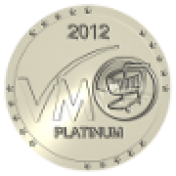 90px_platinum_2012.png
Description
Yearly Supporter Membership
It is easier than ever to write extensions for VirtueMart, but the core has become increasingly complex and the considerable labour required for fixing bugs and maintaining the core is an ever-growing challenge. The reason for this is the built-in abstraction level and its versatility. Therefore the VirtueMart team needs to raise funds in order to pay dedicated developers to work exclusively on the core. The Supporter Membership will sponsor a high quality of code development and professional testing.
Your membership helps to increase the reliability
New VirtueMart releases can be tested for longer and more thoroughly by professional testers, which will improve the stability of new releases and as a consequence, also the stability and reliability of your store. The VirtueMart team will also improve the development activity and testing with developers of 3rd party extensions for VirtueMart in order to ensure full compatibility of all components in use.
With your membership you get added value
Members can download versions of VirtueMart which include some small bonus packs and enhancements. These bear the same license (GPL) as VirtueMart, so can be used on as many websites as you like. Currently the download includes:
Extra language module to make multilanguage with Joomla easier

Multilanguage vendor module (for legal requirements, Impressum)
Early Access
The memberversion is not different than the normal version. It is more like an early access version containing fixes reported by users and also new features payed by members. Any changes in the core files are sooner or later used in the standard version, also. All changes are in the same svn trunk as the main version.
Report bugs
Members can use our ticket system to report bugs. We will ensure the fixing of all security related bugs in Joomla(*), VirtueMart core and VirtueMart extensions. (If technically feasible and with reasonable effort. For example, it is not possible to fix the bcrypt bug for php versions below 5.3.10).
Reported bugs will be handled in order of priority and severity. Bugs reported by members gain a higher attention by tier and than those reported by our voluntary peer to peer system. The bug fixing will always take place as a gesture of goodwill and without acknowledging any legal obligation.
The membership is meant per year.
The joomla updater for VirtueMart works, but you need at least version 4.0.14. Just download the core one time manually from the Order/Download page.
(*) Joomla! is Trademark of Open Source Matters. The joomla in the fullinstaller is the same as offered at http://www.joomla.org/ . Our fullinstaller has only a slightly different installation routine (Sampledata).
Reviews
Wednesday, 23 September 2015
Hi, I've purchased bronze virtuemart support membership. I'd need some support about some problems with virtuemart, where can I open a ticket? thank you //Thank you for your question: Please login and browse to ticket system http://extensions.virtuemart.net/ticket
Tiziana Pinciroli
Thursday, 16 April 2015
Just signed up a silver membership, I think its a great idea and glad to provide some financial help.
Andy Connell
Thursday, 09 October 2014
A small contribution to support the development and updating of the best e-commerce component for Joomla!
alessandro
More reviews