VirtueMart Consulting and Mentoring
One hour of customer consulting and mentoring.
Price excl. VAT:
120,00 €
Extensions Specifications




Languages included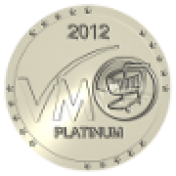 90px_platinum_2012.png
Description
Consultation concerning strategic resolutions and engineering in web store development.

We set focus on the relationships, understand the personality and expectations of clients, shoppers, vendors, store owners, and other stakeholders.
Offering objective advice and recommendations based on experiences of five years knowledgebase in e-commerce - the bridge between code and interests.
Our guidance, your decision.
Save your time and consult a professional before launching your project or doing extensive changes.
Purchase this product and open a ticket extensions.virtuemart.net/ticket. Select category Extra support.
(Please note: always provide your order number.)
Reviews
There are yet no reviews for this product.