Shipment for Virtual Products
Plugin for selling downloads with VirtueMart 2 and 3.Ships virtual products (software, music, videos, books) to your customers.
Extensions Specifications

license Type:
Proprietary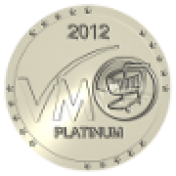 90px_platinum_2012.png
Description
This plugin allows to sell downloadable media (pdf, mp3, movies, software, ...) and provide it to the customer via email and in the order view. Correctly configured Virtuemart provides also the opportunity to sell physical and intangible goods in one order/cart. The downloadlink points to the plugin, which allows only legitmate downloads. The downloadable data is protected due storing in the vmsafe path, so the files are unreachable by a directlink. The downloads can be restricted in different ways to prevent that customers just share the download link. A product can attach more than one media file. The intelligent downloader works for all types of media and can even handle very big files, for example DVD videos. VirtueMart provides by default a way to access an order as guest, and so a customer does not need to register to access his downloads.
Use case
Sell digital goods as: files, music, videos, documents, and more
Limit downloads by
Configurable order stati
Maximum downloads all together
Maximum days after the first download
Downloads per time intervall
Timeframe based
Features
Supports 20+ common mimetypes
Download icon on order view
Subscription hints in cart view, order view, and product details view


Example styled on yootheme template: