Advanced Checkout for Virtuemart
RuposTel One Page Checkout for VirtueMart that increases your sales. One Page Checkout for VirtueMart with hundreds of features and 4 fully styled responsive checkout themes included. Our solution extends the standard VirtueMart features into a very flexible e-commerce solution for many types of businesses. Easy installation and quick email support is provided.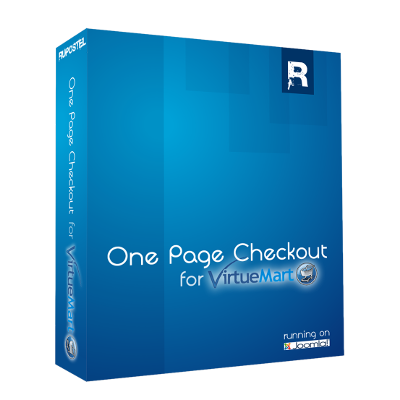 rupostel_opc_logo_bw2.png
Extensions Specifications




Languages included
Description
RuposTel One Page Checkout for Virtuemart
Requires 5.1mb upload size or FTP installation per this manual: rupostel.com/one-page-checkout-component/help/ftp-installation-guide
This is a true one page checkout which really increases your sales. It is simple to install, and it fully supports multilingual sites including RTL. One Page Checkout uses AJAX for loading shipping methods, supports advanced payment plugins such as PayPal Pro and works on all versions af VirtueMart (2.x). RuposTel OnePage Checkout is bundled in Joomla Installer and has nice configuration backend. This One Page VirtueMart checkout has several fully styled responsive checkout themes. We believe this is the most sophisticated One Page Checkout component available for VirtueMart and we provide continuous support for it since 2008. Our extension is currently being run at about 3000 different sites worldwide.
All the checkout steps are at one page right under the basket at the cart page of VirtueMart. There is no need to create any template positions. German themes follow german laws with basket location and confirm button location at the bottom.
General Features
Includes 4 responsive checkout themes which can be customized with OPC color picker to match colors of your own Joomla template
Supports checkout from an external marketing site where the basket is automatically filled with products set in the URL and it's attributes, this feature can be used for subscriptions of magazines or purchase of a custom products linked directly from Joomla! menu. >The link can be given an auto coupon that is processed upon visiting the OPC checkout page
One Page Checkout supports registration with already existing email addresses even when the email address is used as an username
One Page Checkout runs on SSL or without
No core hacks are done in VirtueMart files. One page checkout fixes a few known fatal errors if an older version of VirtueMart is detected. Supports vast number of 3rd party extensions including AWO coupon system (free shipping coupons, combined coupons, gift certificates), vmUpload, vmBonus, k2, Product Builder, twitter bootstrap based themes and much more
Supports all known 3rd party VirtueMart and Joomla themes and has an inbuilt support for twitter bootstrap based themes
The frontend uses your VirtueMart language files and there is no need to add new language strings for most of the included OPC themes. Configuration is available in English, Spanish, Dutch, Greek, Russian, Slovak
Shipping Related Features
One page Checkout supports any shipping methods (such as UPS, USPS, Fedex, Australia Post, Canada Post, Zasilkovna, Pick Pack Pont) and they are loaded faster then in the standard checkout due to an extended logic to load them asyncronously
You can choose a default shipping country in registration fields or have a default coutry set by joomla language or Geo Location per IP address (may require our free Geo Locator extension). Default country is used to calculate the default tax rates.
Default shipping has many options such as to choose the least expensive but at a cost, the most expensive, the free shipping or none, shiping can be disabled at all to be used with digital content
Ship to address can be disabled within One Page Checkout per digital goods in the cart or for all shoppers
Ship to address can be set up to allow only a single instance of the address instead of a multi options in a shipping address select drop down
One Page Checkout supports relations of your payments to your shipping and a payment method can be disabled per selected shipping method
One Page checkout includes an advanced cache solution in case you are running a VirtueMart 2 installation with hundreds to thousands of standard weight plugins. Using a cache will lower the memory footprint and make the loader times exponentially faster.
Shipping may be loaded automatically upon visiting the checkout page per OPC detected or configured default address, or it can be initialized by customer with a link to load the shipping methods. In case your shipping method is not stable and may result to a php/proxy/soap timeout due to an API call, a message with reload link will be shown and your customer and he will not be given a blank page as compared to other checkout solutions
Payment Related Features
One Page Checkout supports many custom payment gateways used around the world (Klarna, Paypal Pro, iDeal, eWay, Paysafe, ddMandate, Stripe payment and others)
One Page Checkout supports inline credit card payments: Authorize.net, PayPal Pro, UK Payment Mehotds, CardPay and ALL default VM methods. Should you find an issue with a payment processor or your shipping processor WE PROVIDE FREE ONE PAGE CHECKOUT SUPPORT.
Zero shipping and no payment is supported for Gift certificates that produce zero value total of an order
One page checkout can transform your shipping or payment plugins' HTML into a select drop downs with a support of credit card payments. The select drop down can be rendered at the cart or anywhere at the checkout page.
Registration and Shopper Group Related Features
Supports checkout separation into Business and Visitor where each of them can be assigned a different shopper group, or registration logic
Supports 3rd party VAT checkers including the Istraxx VM extension VAT checker and BIT VAT checker and their shopper group systems
Supports all know 3rd party Captcha extensions and the core Joomla 2.5 recaptcha extension which can be enabled for logged in and also unlogged/anonymous customers
Makes registration with checkout much more easier with support of Optional/Guest registration, Normal registration, No registration or Silent registration Supports username as email, no display name core field or password cleartext input
Terms of service may be shown within a scrollable frame, rendered at whole at the checkout, or not to be displayed at all. The TOS can be configured to show an article instead of VirtueMart's standard TOS
Agreement checkbox may be disabled per logged in or anonymous users and OPC also includes a support for additional Italian privacy checkbox that can be simply enabled within the OPC configuration. The state of the checkbox on TOS can be configured within the backend (either checked or unchecked). Already registered Email or Username can be detected during the registration and a proper message is shown to your customer. You may choose to block the checkout with already registered usernames or emails.
System wide features included in One Page Checkout
Advanced conversion tracking where the code is executed anywhere on your site once the order status reaches the configured state up to one month from the purchase date (available tracking solutions included in OPC are Google Adwords, Analytics, Zanox.com, Heureka.sk, Heureka.cz, Criteo, Clicky.com and we are adding new options each other week per your requests). The code is executed once the customer returns to your site after the payment is processed or order confirmed.
Language editor of your language ini files, which has an ajax logic which makes it simple to edit large language files
Shopper group management per detected Joomla language, per IP country of our free Geo locator extension and per Business/Visitor logic
Redirects Joomla! registration to VirtueMart registration
Greatest performance requirements
Standard hosting supported
Joomla 2.5, VirtueMart2.0.x, Php5.3, Mysql 5.1, and default memory of 64Mb per php process
For the greatest performance we recommend Joomla 2.5 and VirtueMart latest versions, php 5.5 with OPCode cache and 128mb per process memory, Mysql 5.6.x
Minimum requirements
With limited features it runs also on older versions of VirtueMart from 2.0.4, Joomla 1.5, php5.2 and Mysql 5.0. It also can run on systems with 64Mb php per process memory, but it is not recommended
Installation Guide
The ZIP file is already prepared to be installed with your Joomla extension manager.
You must install VirtueMart 2.0.x before installing our extension.
After installation (or any update) please proceed to the OPC backend and save the configuration
Make sure that OPC is enabled at the first tab and the first checkbox
Troubleshooting
One Page Checkout 2 requires these file paths to be writable upon installation:
/components/administrator/components/libraries/joomla/document (to create own document handler with component installer)/plugins/system (to create OPC plugin with component installer)
after installation the only write permissions can remain on the configuration file:/components/com_onepage/config/onepage.cfg.php
Migration guide from your demo site to your live site
(If you had updated the OPC theme and you want to copy OPC including it's configuration)
Install the latest version of OPC to your live site, visit the configuration page and click save (this will create proper table structures and install proper files into directories, or check for possible cross compatibility issues).
Copy whole content of /components/com_onepage and /administrator/components/com_onepage to your live site The OPC main configuration file is located in /components/com_onepage/onepage.cfg.php and your OPC themes are located at /components/com_onepage/themes
How to update One Page Checkout from previous versions
If you modified the core theme you need to make sure it is not named the same as those included in the standard installation package.
To rename the theme, please use the "Rename the theme name before OPC update" button at the Display tab. If the theme is not named the same as core OPC themes, you may skip this step
Install OPC without uninstalling the previous version. After update, please proceed to the backend configuration and click save to regenerate new variables added in between the versions
Ask for support
We employ a few full time programmers and several external assistants to help you with your checkout needs or with issues that you may encounter with our solution and your 3rd party extensions
To ask for support, please see our forum first.
You may write us an email to This email address is being protected from spambots. You need JavaScript enabled to view it..">This email address is being protected from spambots. You need JavaScript enabled to view it.. Emails, forum replies and tickets are handled usually
from 11am to 6pm GMT (London Time)from 3am to 10am PST (Los Ageles)from 6am to 1pm EST (New York)from 10pm to 4am AUDT (Sydney)from 7pm to 2am MYT (Malaysia) during the business days.
On request online chat support can be provided slightly outside the time range. Custom theme modifications must be agreed separately after the purchase.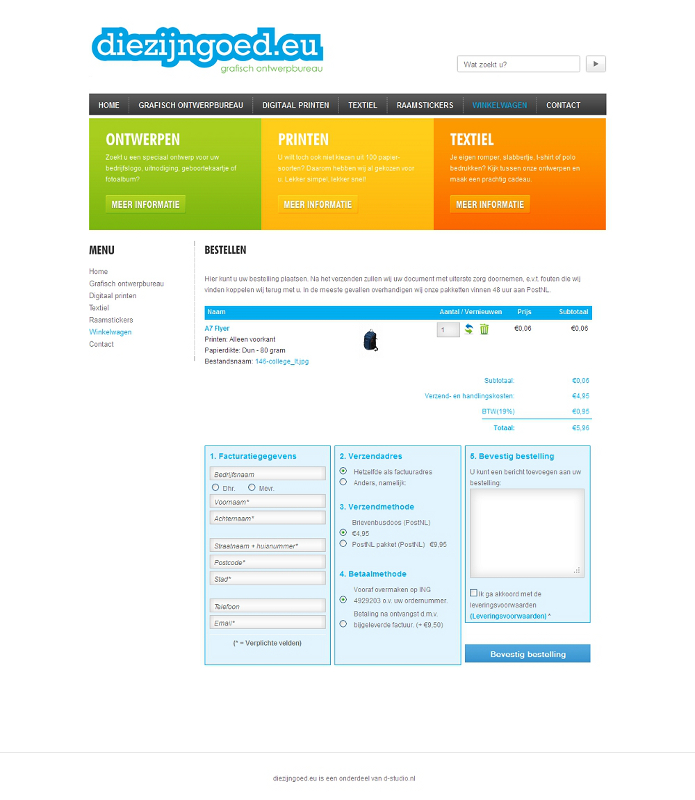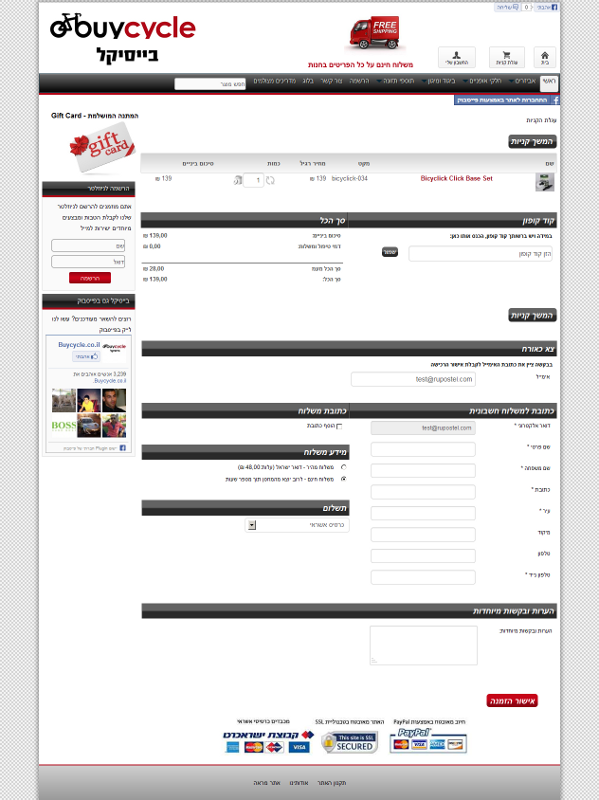 What you get: this subscription includes 6 months of support and updates.
Reviews
Saturday, 22 August 2015
1A genau so habe ich mir die Kaufabwicklung vorgestellt! Ein super Tool meint www.csp24.com
Michael Lieder (CSP24)