Slimpay
SEPA Direct Debit and SEPA card payment.
Extensions Specifications

Languages included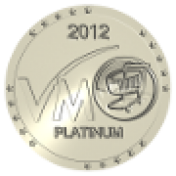 Description
The Single Euro Payments Area (SEPA) is a payment-integration initiative of the European Union for simplification of bank transfers replacing domestic Euro Direct Debits.
In the past, in Europe, a merchant wishing to use direct debit payment, was obliged to open a bank account in each concerning country (national Direct Debit).
Today, with SEPA-Direct-Debit, one sole bank account in any European country is sufficient to enable consumers throughout Europe to pay via SEPA-Direct-Debit. Including Payment Guarantee if required.
These new payment methods, will definitely replace national payment products in the European Economic Area.
SlimPay is a Payment Service Provider specializing in new payments, the transfer SEPA Direct Debit and SEPA card payment.
The virtual electronic payment terminal Direct Debit SlimPay manages on behalf of the merchant, his entire payment chain. It allows the signature line of a debit mandate SEPA (Single Euro Payment Area). In France it replaces the "Demande et l'Autorisation de Prélèvement".
SlimPay is the only payment solution that offers a range of SDD for the moment.
Slimpay VirtueMart 2 plugin integrates several kind of transaction types:
Mandate signature
Mandate signature and Card authorization
Mandate signature and Card debit
Mandate signature and debit
Card payment-Authorization only
Card payment-Authorization and debit
What you get (license, support, updates and refunds)
Reviews
There are yet no reviews for this product.