PayPal Ratenzahlung Dynamic Banners
Displays dynamic banners in the cart for PayPal Ratenzahlung
Extensions Specifications
Description
PayPal Ratenzahlung banners with Instalment offers.
Runs in conjunction with PayPal Express Plugin.

Displays the cost of repayments for each individual order in a dynamic banners in the cart page.
Please note must have a PayPal Ratenzahlung for instalment offers account.
Only German merchants may apply.
If in doubt check with PayPal first.
Do not buy this product unless you are sure you have a PayPal Ratenzahlung with Instalment offers qualified account, otherwise it will not work.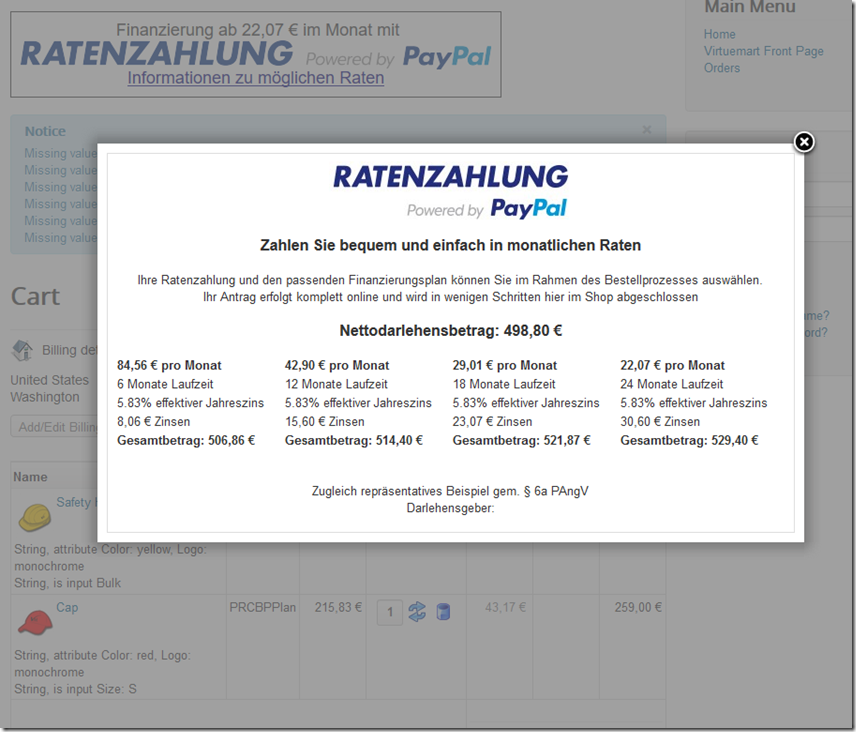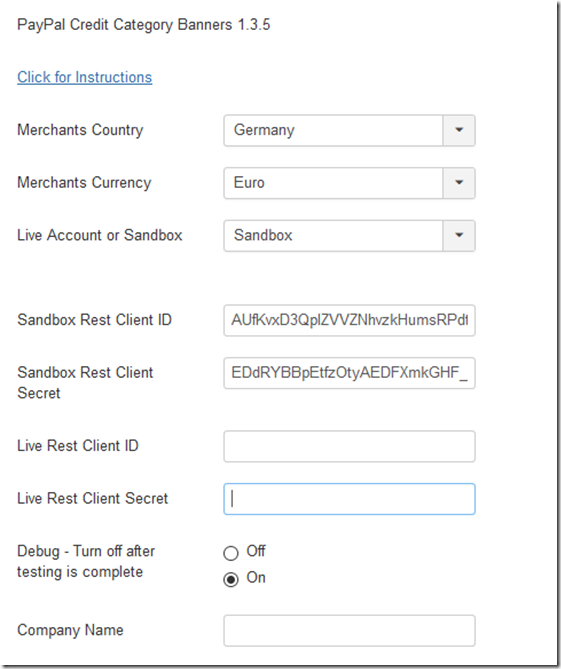 Reviews
There are yet no reviews for this product.