SoColissimo Simplicité
So colissimo is the new delivery service from the french postal service La Poste.
Extensions Specifications

Languages included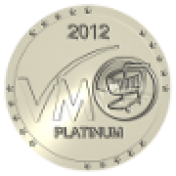 90px_platinum_2012.png
Description
So Colissimo plugin offers 5 different delivery modes to choose from:
A home
Delivery at home
Delivery at home with appointment
Or delivery closer to the client's home:
In a space Cityssimo
In a post office
In a shop
The shipment plugin intergrates the IFRAME version of SoColissimo.
Note: Deliveries via SoColissimo are only available for France métropolitaine, Corsica , Andorra and Monaco.
The version plgvm_alatak_socolissimo_vm2.0.20_2.0x.zip incmludes the following features:
delivery to Belgium
new parameters to apply specific rates "relais commerçants français"
signature version 4.0
Reviews
There are yet no reviews for this product.