USPS
USPS - The United States Postal Service (U.S. Postal Service) Shipment
Extensions Specifications



license Type:
Proprietary
Languages included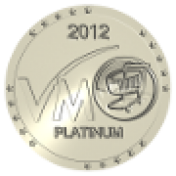 Description
Supports :
USPS September 2017 API Updates: New service name First-Class Mail Package Service-Retail (formely First-Class Mail Parcel)
USPS January 17, 2016 API Maintenance Release: New service name USPS Retail Ground (formely Standard Post)
USPS September 7. 2014 API Updates
The United States Postal Service is the independent postal service of United States government, offering domestic and international shipping services by land and air.
Features of the USPS plugin
NEW: address validation

USPS Domestic API v4 and USPS International API v2 using cURL
All Domestic and International options included
Options to enable / disable Domestic or International quotes
Different options for requesting quotes based Shipment strategy: Based on average weight of all the products in the order, Based on volume, or Each product sent as one package
Automatically update shipping cost for the selected USPS shipping method when the cart is modified.
Auto selection during checkout when only one service is available
Ability to restrict USPS to some countries
Weight Padding, Dimensions padding can be added
Shipping costs based either

on cart weight, Supports cart with a weight greater than 70lbs, but not with products weight greater than 70lbs

each product sent as individual product

Option to request for Commercial base postage quotes
Domestic Handling Fee and International Handling Fee can be added to the USPS quotes
Domestic Free shipping and International Free shipping for a minimum order amount
Use of tax rules
If needed, use of a proxy server (some hosts require the use of a proxy server)
Extra services included: Registered Mail, Insurance, Return Receipt, ..
Multivendor mode
Own debug option
Easy to install
Install the plugin via the extension manager,
Go in the plugin manager, and enable it
Go in VirtueMart, Shop > Shipment methods
Note:
the version 1.16 handles the API changes of January 27, 2013
version 1.26 handles the API changes of

28 July 2013
Reviews
Monday, 27 August 2012
I had a minor issue getting this plugin working properly on my store, and after a short bit Valérie fixed my problem and also pointed out another misconfiguration in my site. Im very pleased with the support and functionality of this plugin!
Marisa Giancarla