Product Delivery Date
Set delivery date and delivery time/location for your products.
Extensions Specifications



Languages included
Description
Shoppers can choose delivery date, delivery time and delivery location which are listed in the dropdown during their checkout process.
Fontend Features
Able to choose an accurate date for delivery
Able to choose a period of time for products delivery
Select delivery date in a calendar window
Select delivery location by a list of locations
Choose delivery time from a time slider
Admin Features
Block dates for annual holidays
Delivery dates will be saved in orders
Easy enable/disable delivery time
Customizable layouts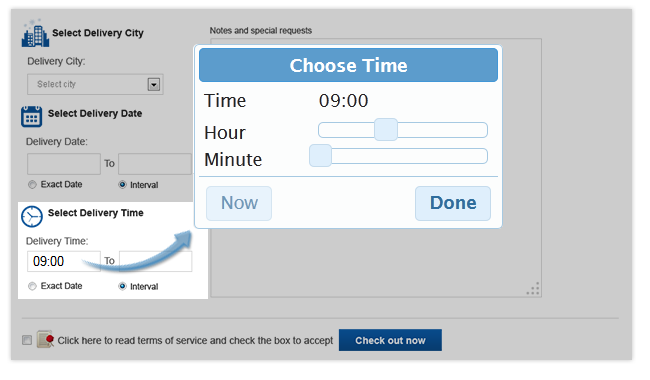 What you get: this subscription includes 6 months of support and updates.
Version 5.0.2 Updated: 2018, Oct 01
+ Added: Add Deutsch (Deutschland) language
+ Added: Options required time and required date
+ Added: Option change location show delivery date time block
+ Fix Bug: Don not show language text on PHP 7 + update language folder
+ Fix Bug: Delivery date and time required enter twice when use time list
+ Fix Bug: Not required time list after reload cart page
Reviews
There are yet no reviews for this product.