Product Builder
Allow your shoppers to build custom kits or select pre-configurated.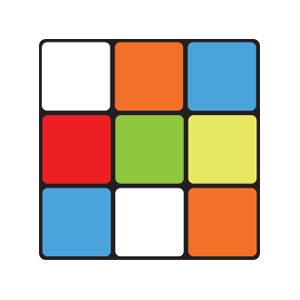 Extensions Specifications
license Type:
CC BY-NC-ND 3.0
Languages included











Description
Let your users build their own kit in seconds or even buy predefined kits of products.
A good example is a computer or a bike which consists of several parts that the user has to select to build his final item.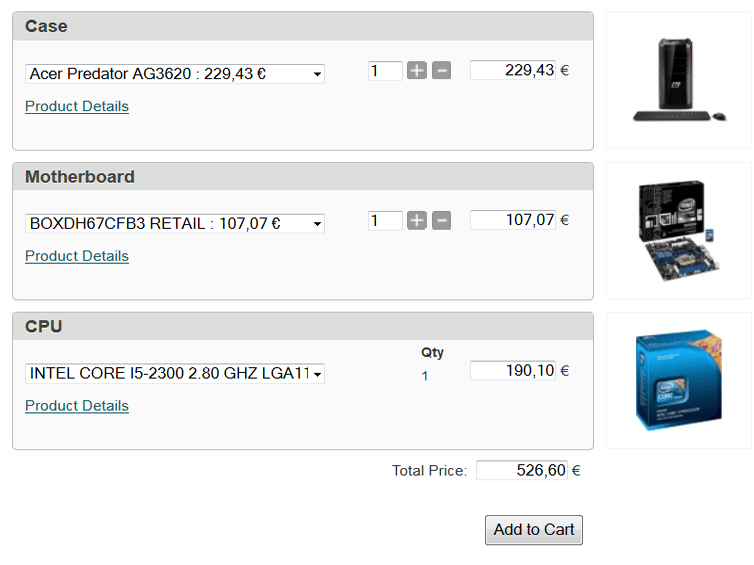 Groups Of Products
Create groups of products from the products of your shop
Fast and Easy
The user could do everything in one screen using AJAX. Select products, view product details, get informed of the total price and finally add his kit to the cart
Compatibility
Compatibility allows only compatible between them products to be selected. This functionality works with tags which are assigned to the products
Steps/Pages
The whole process can be split into steps, in order to be more comprehensive for the users
Easy front-end styling using color-palettes and other usefull tools from the backend. This eliminates the need to write and edit css code
Works also with products having custom fields and child products
4 different ways to display the products of the groups. 1) Drop-down list, 2) Thumbnail images, 3) Radio buttons with Prod. Names, 4) Radio buttons with Prod. Names and Prod. Images
Advanced quantity options for each group, with the ability to have drop-down lists with predefined quantities, simple inputs or a static non-editable quantities.
Groups could have predefined default products selected as suggestions and predefined default quantities
Predefined non-editable product bundles ready for purchase, could be created. For creating bundles check also our Product Bundles
6 different layouts. 5 for displaying single custom products and 1 for displaying multiple custom products (browse page) with links to their corresponding pages.
Image Overlay layout for products that could be represented as layers. Such as T-shirts with stamps
Multi-language support
No Hacks to the Virtuemart core Files
Reviews
There are yet no reviews for this product.