Ups rates
UPS rates based on the product weight, cart dimensions, shipping destination from your UPS account.
Extensions Specifications

Languages included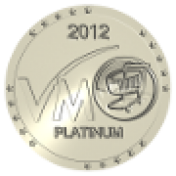 Description
The UPS rates shipment plugin for VirtueMart fetches rates from your UPS account based on the product weight, cart dimensions, shipping destination. This service is available for a lot of countries around the world (list of countries).
All US Domestic services and International Services are included.
The following UPS options are included:
Pickup method
Customer classification
Insurance
Destination type dependent rates: Residential or Commercial rates or automatic detection for the specific delivery address
Negociated rates: displays specific rates if you have negociated with UPS
Delivery confirmation: for all the products in the cart, or only for some products.
Returned rates can be adjusted:
Additional cost: flat based, or a percentage of the returned rate
Free shipment if the cart is above a specific amount
Uses VirtueMart Tax rules
The entire cart content is split into several packages if necessary:
Weight and dimensions padding for the entire content of the cart
Split the cart in several packages if the weight or dimensions of the entire cart is above UPS limits
You can add conditions to offer or not UPS:
Offer UPS only if the cart content is above or below a specific amount
Offer or do not offer UPS if some products are in the cart (usefull if your shop contains products that are not allowed by UPS)
Offer or do not offer UPS based on country and / or state delivery
Nice checkout options to display rates without the shopper having to enter the Bill to / Ship to address:
Add a form requesting the delivery country, state and / or zip
Display rates using geoIp locator
Customize you template:
Default template is overwriteable
Default template can display or not the following:

extra information along the UPS rate description
scheduled delivery time
guaranteed days to delivery
Debugging option is included
Orders in the backend: complete description of the selected rate
UPS rates is available for the following countries:
Algeria, Angola, Argentina, Australia, Austria, Azerbaijan, Bahamas, Bahrain, Bangladesh, Belgium, Bermuda, Bolivia, Brazil, Bulgaria, Burundi, Cameroon, Canada, Cayman Islands, Chile, China, Colombia, Costa Rica, Croatia, Czech Republic, Denmark, Djibouti, Dominican Republic, DR of Congo, Ecuador, Egypt, El Salvador, Estonia, Ethiopia, Finland, France, Germany, Ghana, Greece, Guatemala, Guernsey, Honduras, Hong Kong, Hungary, India, Indonesia, Ireland, Israel, Italy, Ivory Coast, Japan, Jersey, Jordan, Kenya, Kuwait, Latvia, Lithuania, Luxembourg, Macau, Malawi, Malaysia, Mauritius, Mexico, Morocco, Mozambique, Netherlands, New Zealand, Nicaragua, Nigeria, Norway, Oman, Pakistan, Panama, Paraguay, Peru, Philippines, Poland, Portugal, Puerto Rico, Qatar, Romania, Russia, Rwanda, Saudi Arabia, Serbia, Singapore, Slovakia, Slovenia, South Africa, South Korea, Spain, Sri Lanka, Sweden, Switzerland, Taiwan, Tanzania, Thailand, Tunisia, Turkey, Uganda, United Arab Emirates, United Kingdom, United States, Uruguay, US Virgin Islands, Venezuela, Vietnam, Zambia and Zimbabwe
Reviews
Wednesday, 23 March 2016
I love this product and the support is incredible! If you want to have superior service, then virtuemart and all of their extensions are most defiantly for you!
Herbal Extreme
Monday, 22 February 2016
Works exactly as advertised... fully compatible with UPS dimension restricti
gjcwebdesign