Joomla Virtuemart Product Pack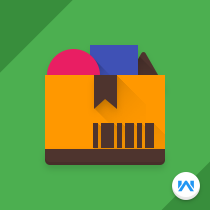 Extensions Specifications


license Type:
GPLv2 or later
Languages included
Description
How to encourage the purchase of products on your site, increasing the sales of the related products? These are few important questions in today's e-commerce business. Joomla Virtuemart Product Pack, is one of the best possible answers to all these questions, with help of this addon store admin can encourage the potential buyers to purchase more. With the help of this addon admin can design best offer pack of products to attract a buyer to his store.
Features-
Create packs using any product: You can use any product from your shop into your packs. Your products can even have custom fields, the user can select the desired custom field of the product while adding to cart.
Set discounts: Set discount as a percent or fixed for each product separately, the discount will be added only if the product is added as part of the pack.
Display the packs with the product: The packs will be displayed with a module on products details page of the packed product. This way your users can notice the advantages of buying a pack instead of a single product.
Easy and Highly Configurable: It provides a variety of options for the display of the pack. As the packs are displayed from the module the pack view can be changed as per your theme.
Create Partial Pack: While creating a pack you can also set if a pack can be bought partially, that means the user can opt to select minimum two products of the pack to avail the discount.
Quantity management: The quantity management on the cart to buy the product. It means a buyer can edit the quality of the product in the cart page.
Multiple Packs: A product can be added to multiple packs at the same time, and all the packs will be displayed to the user.
Reviews
There are yet no reviews for this product.