Joomla Virtuemart Web To Print
Provides a unique feature to your Virtuemart store by which a shopper can customize and redesign the product from the storefront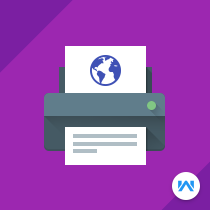 Extensions Specifications


license Type:
GPLv2 or later
Languages included
Description
Joomla Virtuemart Web To Print provides a unique feature to your Virtuemart store by which a shopper can customize and redesign the product from the storefront. This Web to print solution is the ideal product for those merchants mainly in online print industry and provide custom design option to their buyers on a various range of items like T-shirt, Cap, coffee mug, photo frames etc.
FEATURES-
Provides a very smooth customization editor.
Fully customizable customization editor.
An option to allow for customization requests is given.
Option to allow for customization orders.
Option to choose from very popular Google fonts for customization.
Provides you with a zip for all customization images.
Functionality to customize multiple sides of a product.
Functionality for template creation for admin.
Full details regarding customization available for the admin.
Download option available for shopper and admin of customized products.
Backend Flow ( Custom Field )-
Here, first of all, an admin has to create a custom field type "Plugins".
Please note must select "VM Custom - Web2prtint" as an additional parameter.
Reviews
There are yet no reviews for this product.