VMuikit - 3 months
A VirtueMart theme for Yootheme templates built on uikit!
Extensions Specifications





Languages included
Description
Yootheme template required
Ever tried to have a unison look and feel with your Joomla template and Virtuemart?
We know how much hard work this can be. Thats why we created the VMuikit package built on uikit (getuikit.com)
This framework is a very lightweight and effective framework for responsive web design.
With VMuikit you can very easily and effectively use VirtueMart with any of Yoothemes Joomla templates (needs to be built on Warp7 +). VMuikit overrides all standard VirtueMart layouts and functions with uikit-based ones instead.
This means you get a lightweight, beautiful, easy customizable and effective VirtueMart interface. And the installation only takes a few minutes.

DEMO NANO3: vm3.vmuikit.com
DEMO EAT: demo1.vmuikit.com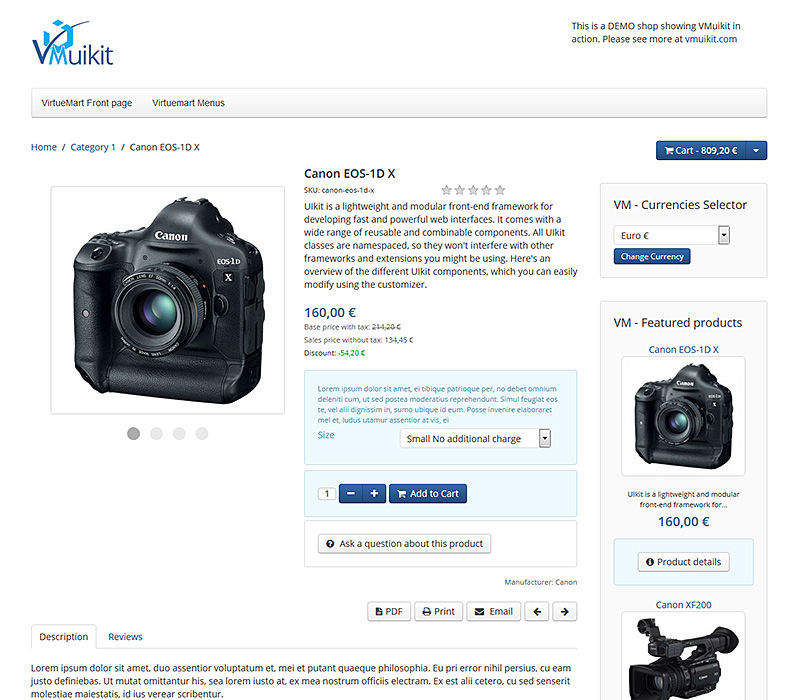 Please note this product is for use with Yootheme templates ONLY!
What you get: this subscription includes 3 months of support and updates.